Royal Enfield's digital journey driven by a sense of community
Royal Enfield – Digital Transformation, Digital Community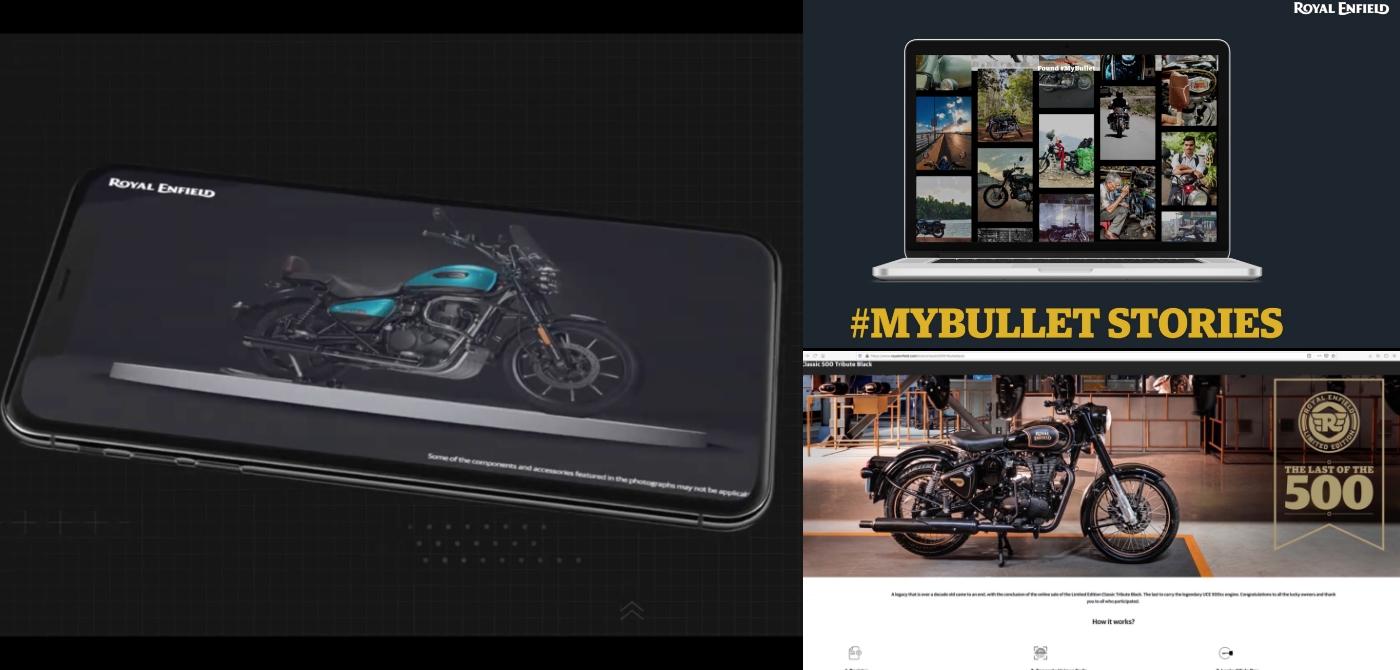 Royal Enfield is more than a brand, more than a motorcycle – it's an emotion. Generations of Indians recognise the familiar thump of their engines. Every Royal Enfield owner has a unique relationship with their motorcycle, but at the same time they share a common spirit that unites them with riders across the globe.
Over a decade, we've helped Royal Enfield build a digital ecosystem based on three tenets – using technology for storytelling, meaningful and personalised customer experience, and keeping the community at the heart of our strategy.
The brand's digital ecosystem has quadrupled since we started in 2012. Today, Royal Enfield boasts of a community of 7.8 million+ loyalists, making it India's second-most engaging brand*. In our time as growth partners to Royal Enfield, the brand has broken sales records by selling millions of units worldwide.
*Source: 2020 report by Frrole
A generational icon gets a new-age farewell
Royal Enfield waved farewell to its legendary 500cc engine by launching the limited-edition Classic 500cc Tribute Black motorcycle. We drummed up the legacy of the 500cc engine via social media and bolstered Royal Enfield's website to handle one lakh users per minute for the online sale. The story of the engine resonated with users. Royal Enfield recorded its highest website traffic in that year.
Bringing identity and experience to a rider's fingertips
Research shows that Royal Enfield is the most customised motorcycle in India. They are an extension of a rider's identity after all. We saw an opportunity to bring the motorcycle building experience to the consumers' phones and laptop screens, with India's first 3D online configurator.
Buyers could choose models, colours, accessories, attachments and more, to create their personalised Royal Enfield. We also developed an in-store model of the configurator enabling dealers to promote accessories.
Found #MyBullet
The Royal Enfield community and the stories they share create a deep bond with the brand. It is only fitting that we give those stories a home. That's why we invited the community to share its fondest memories with Royal Enfield and over a million stories poured din, including one from Eicher's MD & CEO, Siddhartha Lal.